What would happen if we told the truth about our lives?
We know it isn't easy so we thought we'd get the conversation started. Our true stories, not the perfect version we post online. The real stuff...good and bad. Let's share and work together to find solutions to support each other. We are our best advocates- we owe it to ourselves.
So much of what we've seen online about mental illness is discouraging. But we know it's a manageable condition, not a moral failure. We are revealing our stories and how we handle them. Join our new conversation, one based on honesty and hope.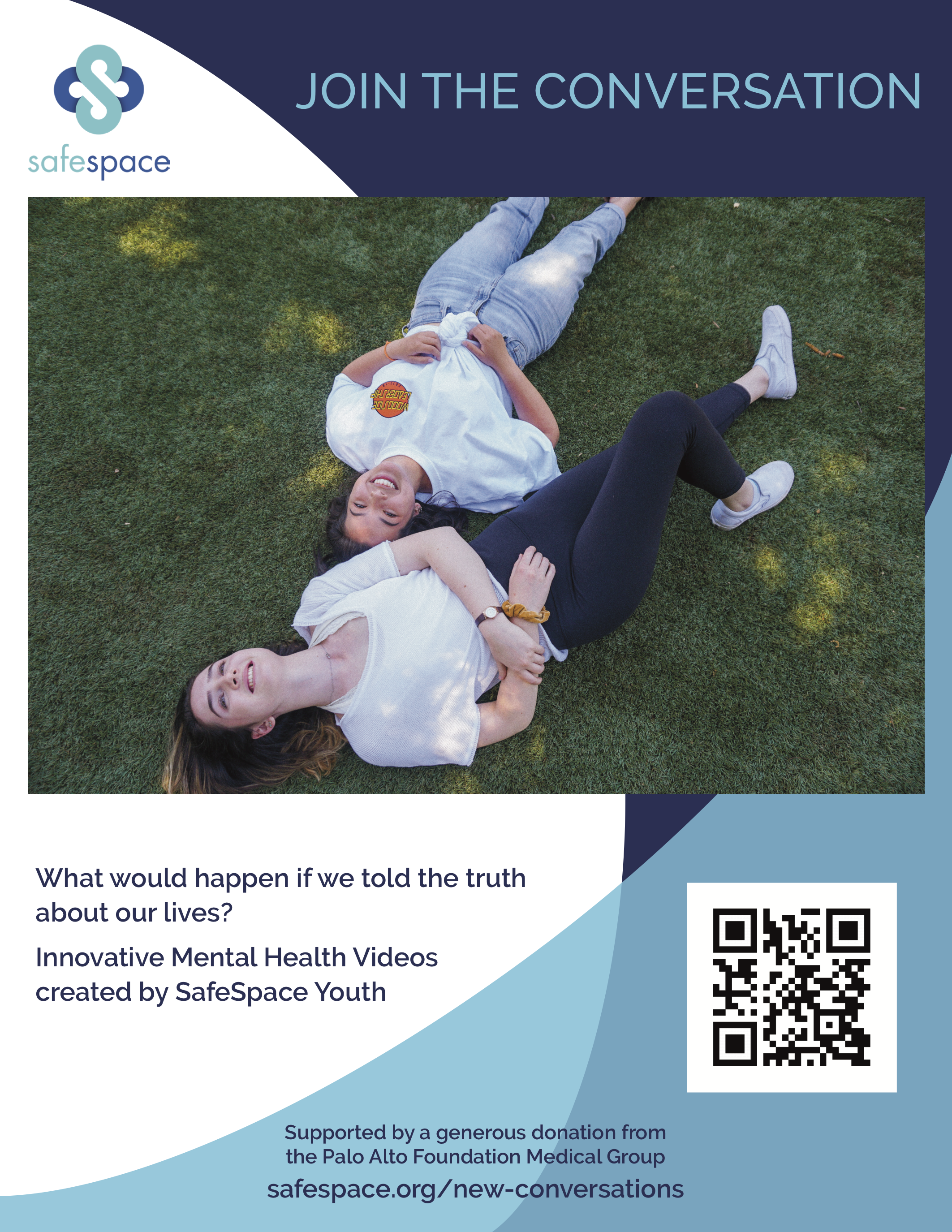 What would happen if we told the truth about our lives?  At SafeSpace, we are starting a new conversation. Join us to share the message, not the mess.
Download discussions questions

Many teens suffer from mental health issues.  We share our stories to encourage reaching out for help.  Because asking for help is brave, not weak. Don't confuse a breakdown with a breakthrough.  It may just be the first step to feeling yourself again.
Download discussions questions

Everyone has moments when they feel alone, but suffering from mental health issues is the loneliest feeling of all.  We've learned that alone we can do little, but together we can do so much. That getting help should not be the last resort, but the first.  Join us, together we can do anything.
Download discussions questions

Life is full of challenges- it's how we overcome them that makes all the difference.  It's realizing that courage isn't the absence of fear, but moving forward despite our fears.  At SafeSpace we share our stories to invite you to join us on this journey towards solutions, not solitude.  Learn more about how you or a friend can overcome their own challenges.
Download discussions questions

Student athletes face many barriers in high school, mental health issues creating an even bigger barrier. Jessie has learned how important it is to reach out and communicate, and most importantly recognize and act on when she needs help. Whether a student, parent, or athlete it's important to find a balance between school, sports and mental health. Learn how you, a friend, or family member can find that healthy balance.
Download discussions questions

Director: Winslow Perry
Producer: Jonah Moshammer
Cinematographers: Winslow Perry, Jonah Moshammer, Drew Annis, Brennan McGhee, Sunce Franicevic
Gaffer: Kenzen Takahashi
Camera Assist: Alex Beirwagon
Screenwriters: Julia Robbin, Valentina Lovazzano
Production Coordination: Caitlyn McWilliams, Caden Hansen
SafeSpace Advisors: Susan Bird, Lesley Martin, Michelle Mangiardi, Liesl Moldow
Thank you to the Palo Alto Foundation Community Fund for their most generous support.