That's because asking for help takes huge courage and guts. We know, we've been there.
When someone is depressed or anxious they may know they need help, but just don't have the energy or the will to reach out. Even a phone call is too much. And that's why community is so important. If you see someone in need, say something to someone — other students, parents, your school or members of your community.
Don't give up.
SafeSpace was created to change that and to change the conversation about mental health issues. It's not just about you or me, it affects us all. Asking for help is the tough part and the first step. Knowing who to ask, often even harder. That's where SafeSpace comes in.
We're creating centers in your local community that can help you get the support and access to resources you may need. If you aren't feeling quite right — you can walk into a center or call us to make an appointment. You'll be greeted by someone who cares and will listen, and help you get back to feeling better, and in control of your life again.
To help you overcome the struggles you may be having in your personal life, at home and at school. Get back on track. Feel Better. Connect to a community of your peers.
Here's what to expect at a SafeSpace center: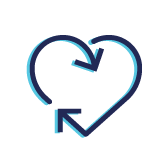 A friendly vibrant environment designed by youth for youth via our SafeSpace Youth Advisory Board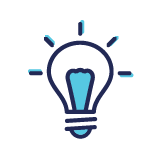 A plan to get you back on track through individual or group sessions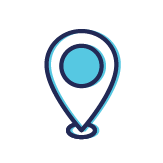 A meeting place for your peers who are struggling just like you — we're teaming up with local high schools to promote awareness and engage your entire community
Our centers will provide support, clinical assessment, and help you forge a path to recovery.
Initial centers are located near schools in downtown Menlo Park and offer clinical and non-clinical services.
Intensive Outpatient Program
Are you finding it difficult to even attend school — when you used to love it? Are your challenges so upsetting that the weekly therapy sessions aren't cutting it? Are things at home and at school just too much to handle? Does everything seem stacked against you?
We're here to help.
Through our affiliation with the Bay Area Clinical Associates (BACA), we provide a meeting place for your peers who are struggling just like you — we're teaming up with local schools and organizations to promote awareness and engage your entire community